Online Shopping at Ourimbah Veterinary Hospital
Shop for pet food, flea control and more at Ourimbah Vet Shop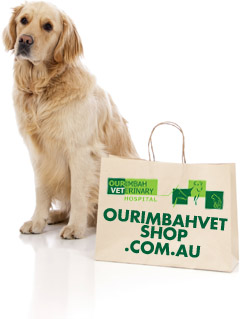 Enjoy shopping at your own convenience with our online shop! We have a huge range of products on offer, including flea and tick control, grooming products, pet food and veterinary diets, vitamins and supplements, toys and more.
Our Frequently Asked Questions and delivery information cover the most common questions we receive about our online shopping service.
To collect your items from the clinic and take advantage of our FREIGHT FREE OFFER, choose "Pick Up From My Vet" at the checkout when placing your order. You can also choose to pay a small delivery fee and have your purchase shipped straight to your home, work, PO Box or Australia Post Parcel Locker.
If you have any questions about pet care or product advice, feel free to email Ourimbah Vet or call (02) 4362 1644.
For help with your order or the online shop, email Customer Service.
Best Sellers
Brands
What's New